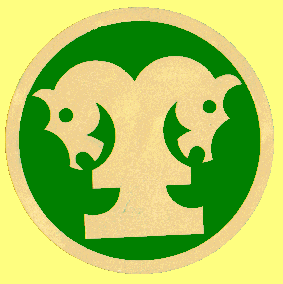 MIND SPORTS SOUTH AFRICA

DRAUGHTS DEVELOPMENT

2001

The development of Draughts is, of course, tied into the development of all the other games under our jurisdiction.

The main thrust of all of our development programmes remains largely based at school level.

It is our strong belief that in order for any of our games to not only survive, but to grow from strength to strength, it is essential to brig I new [players on a continual basis.

Of course development not only consists of introducing people to our games, but also to developing and nurturing the talented individuals that we find.

An integral part of any development programme is the accreditation of the games. To fully accredit our games we rely heavily on the Department of Sports and Recreation,

the South African Sports Commission, to our National Team members, and to visiting International players.
ST ENDA'S (HILLBROW, JOHANNESBURG) - 17 MAY 2001

Overview of the simultaneous games

Hugh Devlin in action

Interested young girls at St Enda's
KWENA MALOPO SECONDARY SCHOOL (LANSERIA, GAUTENG) - 16 MAY 2001

Hugh Devlin assisting in a Draughts game.

Lubabalo Kondlo (South African Draughts Champion) assisting interested learners.
ST ANGERS (LANSERIA, GAUTENG) - 16 MAY 2001

Hugh Devlin supervising draughts games at the school.

Hugh Devlin talking to Natasha Kekana.
BLAIR ATHOLL (LANSERIA, GAUTENG) - 16 MAY 2001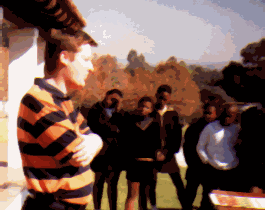 Hugh Devlin (From Ireland) in action addressing over 300 draughts mad learners at the Blair Atholl Farm School on Gary Player's estate.
KING EDWARD VII PREPARATORY SCHOOL (UPPER HOUGHTON, JOHANNESBURG) - 21 APRIL 2000